TROPICAL FISH FOOD by TETRA
TETRA PLECO WAFERS 85G
Tetra PlecoWafers for plecostomus and all algae and plant eating fish. Specially formulated to meet the nutritional needs and natural feeding requirements of plecostomus catfish and other herbivorous fish.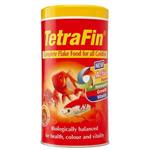 TETRAFIN 100GM
TetraFin was the first flake food to be developed specifically for the nutritional needs of goldfish, and today is still the most nutrionally advanced food of its kind.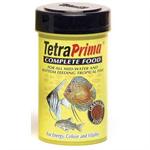 TETRA PRIMA 75G
Many fish, such as barbs, cichlids, angelfish, and discus, prefer to feed from food in the water column, rather than from the surface. TetraPrima provides these fish with all of their nutritional requirements.