DOG TRAINING by JOHNSONS VETERINARY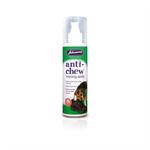 JOHNSONS ANTI CHEW PUMP SPRAY 150ML
Anti-Chew Spray is the easiest way to deter pets from chewing on furniture and other household articles. It can even safely be used to prevent animals from chewing their own coat and interfering with wounds.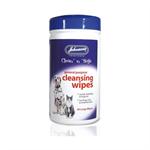 JOHNSONS CLEAN N SAFE CLEANSING WIPES (50 WIPES)
These handy, pH balanced wipes are safe, gentle and hygienic and can be used for dogs, cats and small animals.